Event Information
Join us in celebrating queer identities as we screen four outstanding short films from queer filmmakers. Featuring a range of genres including documentary, drama, and sci-fi, this program provides new perspectives… and sometimes even takes you out of this world! 
These works are timely and relevant, discussing important issues in creative ways. In this program: a loving mother goes off in search of her missing daughter and uncovers unexpected secrets; an alien comes to earth in search of her first kiss during a pandemic; a nonbinary documentary filmmaker reveals a family history and a search for acceptance; a young girl attempts to navigate her blossoming sexuality while getting ready for a party with friends.
Sample a spectrum of queer creativity in our queer short film program!
_____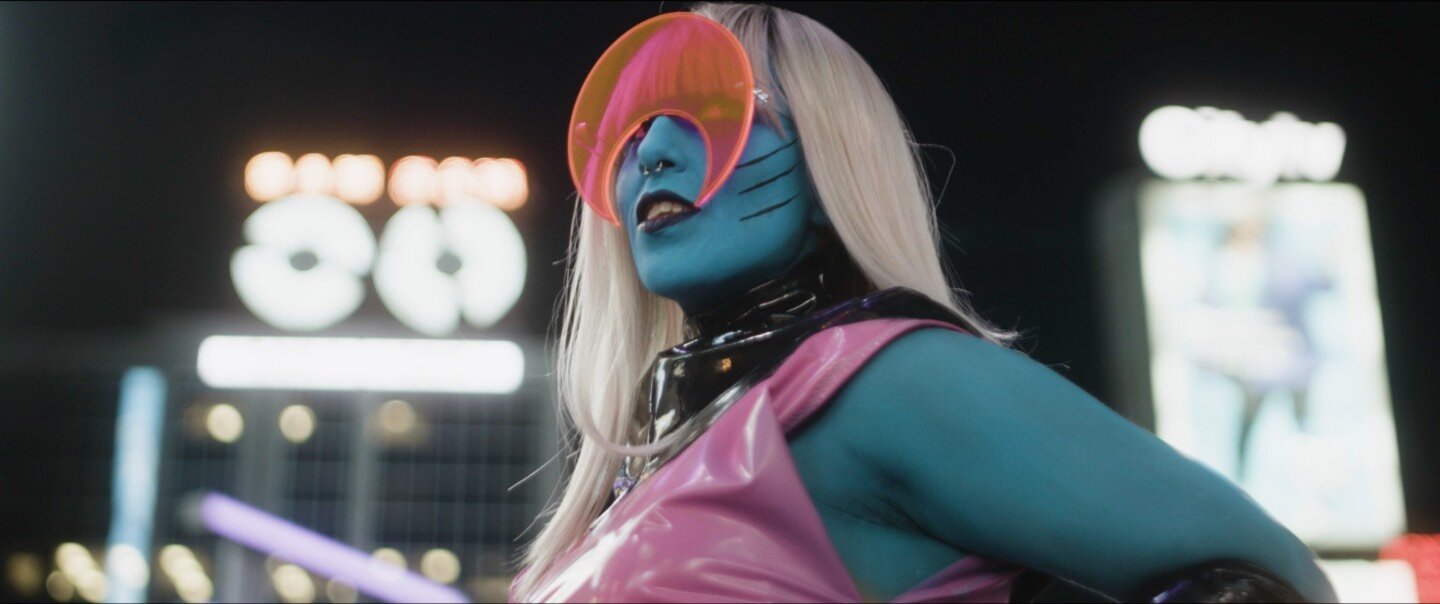 Sinvergüenzilla in "First Kiss"
Anita Abbasi
2021 - Canada - 9 mins - Fiction
Sinvergüenzilla, a music-loving blue alien deity, visits Earth to experience her first human kiss. But as she arrives in Toronto during the COVID-19 pandemic, her search gets complicated.
Ni Aquí / Ni Allá
Ley Comas
2020 - United States / Costa Rica / Dominican Republic - 15 mins - Documentary
Canadian Premiere
Ni Aquí/Ni Allá is a personal documentary that centers a conversation between filmmaker Ley Comas and their mother about their gender identity. As the middle child of christian pastors, Ley never imagined that transitioning was possible. Growing up, in the Dominican Republic, Ley only witnessed trans people portrayed as evil characters, punchlines in movies and TV shows, or outcasts and victims. At home, anything that went against God's word was an abomination. This documentary follows Ley´s physical and psychological journey to become themself, while struggling to find a middle ground with their family.
Girls & The Party
Paloma López 
2020 - United States - 5 mins - Fiction
Canadian Premiere
A group of girlfriends prepare for the anticipated summer party in a cramped bathroom. Between boy talk and makeup, Mercedes navigates her blossoming attraction.
Inabitável / Unliveable
Matheus Farias & Enock Carvalho
2020 - Brazil - 20 mins - Fiction
In Brazil, where a trans person is murdered every three days, Marilene searches for her daughter Roberta, a trans woman who went missing. While running out of time, she discovers a hope for the future.